Want to Work in the Film Industry?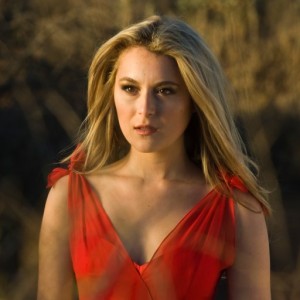 As people tell me they want to work in film I always wonder about their particular work ethic.  For most people in the film industry it is a labor of love, they have a burning passion to do it and work very hard at building their various careers.  I always tell people that want to be actors to go be an extra in 4 or 5 movies to see if they can really do the work.  It's fun to see yourself in a couple of 3 second shots but was it worth the three 12 hour days?  I've seen people just walk off a set after only one day because they can't stand the tedium that is part of film making.  There are 10,000 things that have to be ready before the director yells action and it can take a long time to get them ready.  Most people aren't cut out for the hard work on the set making movies.  There are thousands of jobs in the "film industry" though and maybe the jobs on the fringes are better suited for some (more on those jobs later).
Making Movies is Hard Work
Not too long ago I worked the theatrical test release of the independent film "Broken Hill" that we tested on 33 screens in five different States staring Alexa Vega (Spy Kids 1,2 & 3, Ruby & the Rockits) and Timothy Hutton (Leverage).  The film was also competing in a film festival in an adjoining State and Alexa Vega was at the festival promoting the film.  We found out that she had one free day off between two days of promoting the film at the festival, so we asked her if we could fly her over and do a promotion spree all day and get her back to the festival for the next morning's promotions.  She agreed and we got to work setting things up.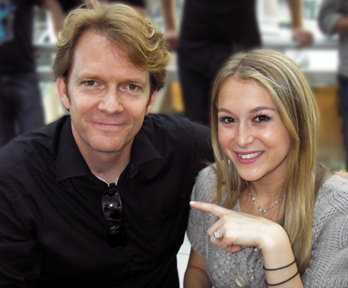 She arrived with her make up artist early in the morning and put on make up in the back of the van we had rented to haul everyone around in.  As make up was being applied from the air port to the local television studio she gave several radio interviews over the phone (one in Spanish).  When we arrived at the television studio she rushed on and gave such a splendid interview that she was invited to continue on the morning show into the cooking segment, which she did.  We rushed out of the studio to another radio station for an in studio radio interview and then drove to another city while eating lunch in the van.  And somewhere in all that she also gave a face to face interview to a newspaper reporter.  We then arrived at a school that held a special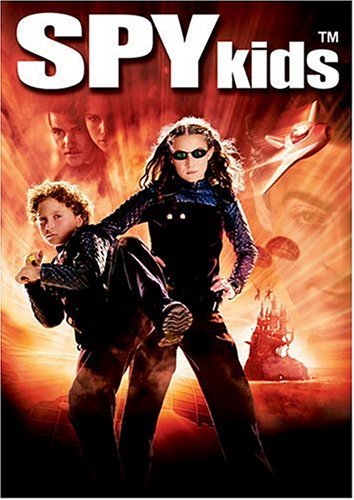 assembly for her where she promoted the movie, talked about what it took to work in film and answered questions from the awe struck students.  We then rushed her to a local mall where she signed autographs outside the theater and went on a shopping spree with a young lady who had won the privilege of having Alexa Vega as shopping buddy.  Then in the evening she went from theater to theater signing posters and giving interviews via telephone all the way back to the air port.  She even found time to accept a call from my son who told her that he was her biggest fan and answered his 8 year old questions about making the Spy Kids movies with engaged sincerity.
She started her day at about 3:30 a.m. and ended it at about 2:00 a.m. the next day only to get up with only a few hours sleep to start promoting the film at the festival.  We worked her to the last second and I must say, she was as pleasant and lovely at the end as she was at the beginning and her personality was as consistently charming in private as it was in public.
It's important to realize that most people are not willing to do one tenth the amount of work it takes to make it in the film industry.  Do you have a work ethic to make it in show business?
Written by Shane Kester