Which Film Festival?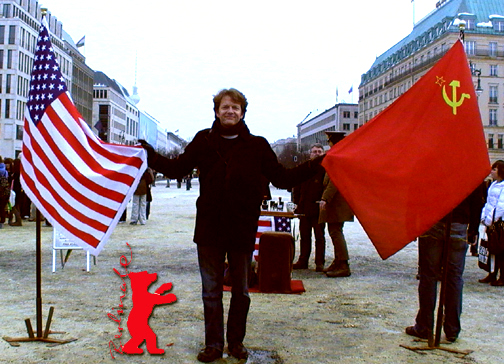 This is an important question to the independent film maker.  You can't possibly submit your film to all the festivals out there.  Some festivals will be more productive for you to attend than others.  If this is your first short film and it's production value suffers from your non-existent budget and your best friends aren't the best actors in the world and your story line could use some doctoring and your cinematographer (probably you) could have framed the shots with a little more expertise, you may not want to add your project to the avalanche of DVD submissions at Telluride or Sundance.  You might want to consider your local film festivals, some niche festivals or new festivals that are growing in popularity and garner some experience and recognition at the lower echelons of the festival circuit.  At the Edinburgh International Film Festival this year I listened to a panel of experienced directors, producers and film festival participants explain that if you've got something worth competing in the festival circuit, there are some great festivals out there that are not the major big dogs but that in some cases get your film more extensive exposure.  Some of these smaller yet experienced festivals still have a very personal touch and you can (respectfully) contact the people behind the scenes to make yourself known to them and find out what it is they are looking for that year.
Genre Film Festivals
There are some festivals that are solely dedicated to short films, some festivals are dedicated to a specific genre, some festivals have a specific mission or objective.  It wouldn't sense at all to submit your horror story about a psychopathic cross-dressing serial killer who targets his list of ex-gay lovers in a campaign of lust, greed and revenge, to the Heart of Gold film festival in Australia which "screens short films that are entertaining, funny, thought-provoking, uplifting and present a positive view of the world and humanity."
Film Festivals and Withoutabox
One of the best resources for the independent film maker to find out about film festivals throughout the world is Withoutabox.com.  Withoutabox is an online resource of a vast number of film festivals their submission deadlines and objectives.  You can set up a "watch list" and receive reminder emails that a certain film festival is approaching.  You can also set Withoutabox up with a festival search criteria that fits your desired festival such as Outside the USA, Start-up Festivals, Established Festivals, Deadlines, Call For Scripts etc.  Withoutabox will have a list of categories of competition and information about the festival.  Most importantly it will have the MISSION & OBJECTIVE section that will tell you what the festival is looking for in their competition.
Why Festivals?
So why go through all this expense and headache of getting your film to a festival?  Why for glory, honor and riches of course.  You spend all this time preparing, shooting, editing, eating, drinking and sleeping your film and now it's time to show it to more than your friends and family, as well as hear what people really think about it.  The festival can help you accomplish your goal as an independent film maker and move you up the ranks to where it is you want to be.  So where do you want to be.  I as so many young people that say they want to go to film school or get in to film, what do you want to do?  And they don't have a clue.  There are thousands of jobs you could do from accounting and law, to catering and clean up to acting and producing.  We will talk about some goals of going to "film school" or "getting into film" might be in later blogs.
Written by Shane Kester