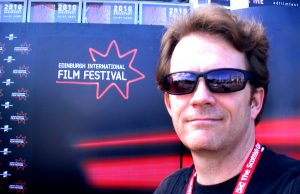 The last film festival I attended this year was the Edinburgh International Film Festival.  Some of the greatest films were premiers at EIFF including, Dr. Zhivago, Taxi Driver, Blade Runner, Back to the Future, Pulp Fiction and E.T. to name a few.  I've made an effort to hit more of the major film festivals in Europe and learn the ropes at each one.  I run across a lot of people that want to do the "film festival circuit" and ask me a lot of good questions and I'm going to answer some of them.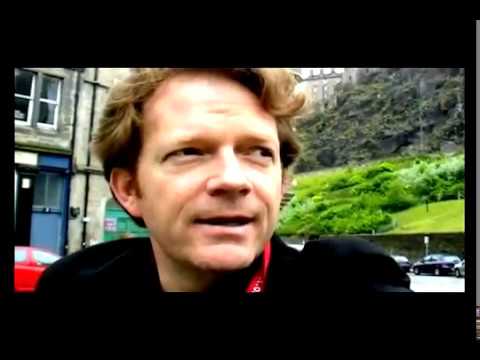 For those of you out there that have heard of the "film festival circuit," you may catch yourself at some point actually asking, "what is the festival circuit?"  You hear independent film makers say they are going to do the "film festival circuit" with their film but most don't really understand the process and what it entails.  Most independent film makers think that they will send their finished films to Sundance, Tribeca, Cannes, Venice or a myriad of other top festivals without realizing one thing… they are very hard to get into.  Not just on the basis of merit, because I've know a lot of great films that didn't get accepted for one reason or another that still rose to high acclaim.  There are more reasons why your film might not be accepted to a film festival than there are differing opinions in the world.  Your film could be rejected because it's not as good as you think it is or it didn't fit into this years theme or out of the 100,000 plus entries they could only accept 10 entries in your category (dismal odds for anyone).
When contemplating the "film festival circuit," most independent film makers do not take into consideration the high cost involved with submitting a film.  Just to submit a short film to Sundance you will have to pay between $30-$75 plus shipping.  To submit a feature film it will cost between $40-$100 plus shipping.  Other festivals can cost much more.  If you're going to do the "film festival circuit," how many festivals did you plan on submitting to?  Ten festival will run you between $300-$1,000 plus shipping just to see if you can get in.  Thirty submission will run you between $900-$3,000 plus shipping.  This is already exceeds the budgets of most short films. 
Submissions are usually accepted on simple DVD or video formats but if you are accepted to the festival there are usually rules about the medium shown at the festival.  It's changing, but most of the top festivals still only accept actual celluloid films, especially for the feature catagories.  If they do accept other formats you will probably have to pay for transfers to DigiBeta, HD Cam or 35mm film at an additional cost that you need to be prepared for.  And if your film is going to a foreign festival, you'll have to pay for translation and subtitling into that language.
Once you get accepted to a festival are you going to attend?  A few days in Park City or Berlin is going to cost you several thousand dollars or more.
You want your film to be seen by more than just your family and friends and film festivals are a great place to celebrate your accomplishment.  The independent film maker needs to always be prepared with a "promotion" budget to do the "film festival circuit." 
In a follow up article I'll discuss some of the options for the independent film maker when it comes to which festivals to submit to.  Sometimes bigger isn't better and some festivals will only accept your film if it is a premier showing in a certain category.  All these tips will help you plan a more successful "film festival circuit." 
Written by Shane Kester