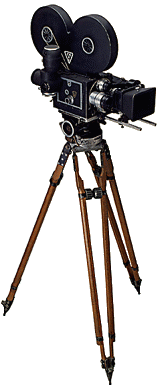 I run into people that say they would love to work in film.  Young people ask me advice about film school.  My first question for people that would like to work in film is "what would you like to do?"  Most of them respond with, "I don't know."  That's OK in the beginning.  Most people are star struck and want to be involved in some way or another and the reason I ask is that the advice is very different from someone wanting to work in computer graphic special effects and someone that wants to be a director.  When I went to film school most of my cohorts wanted to be directors so we had a different path from those that wanted to be screen writers, cinematographers or producers.
I never met anyone in film school that wanted to be a caterer.  I never met anyone at film school that wanted to be a dolly grip, a gaffer or a set builder.  Those guys don't really need what film school has to offer although you would get exposure doing those things working as crewmen on class mates projects.  So there are tons of jobs in the film industry that you wouldn't need to go to film school for. 
That brings us to the question of film schools.  To film school or not to film school?  I've heard people on both sides of the fence debate this question but my answer is, "it depends."  It's hard for me to recommend to anyone to not get a university degree and if you know you want to work in film it only seems logical to get your degree in film.  But there are plenty of people that skip right to working in film so again, it depends on what you want. 
I've never seen want ads asking for inexperienced directors fresh out of film school, but I often see ads looking for a sound recorder with his own equipment.  If you want to be a director should you go to film school?  It depends on a lot of factors.  There are lots of directors that didn't go to film school, they just learned it on their own.  I never really held my degree from film school in very high regard and would often joke about it… until I worked on a significant project with a group of enthusiastic but inexperienced people who had not gone to film school.  After that frustrating experience, I never minimized my film school education again.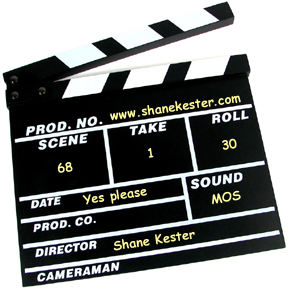 The biggest woe coming out of film schools today though, in my humble opinion is the lack of business savvy.  I always tell people going to film school that if someone graduates from art school, they can take $100 and buy a canvas and some paints and produce their art.  A musician can set up a nice digital home studio for $10,000 and make their music.  But a director coming out of film school needs $1,000,000 to produce a decent first feature film.  I think anyone can figure out how to get a $100 and most people could figure out how to get $10,000 but how many film school graduates can figure out how to raise a million bucks?  Who in their right mind would trust you with that much money?  Can you deliver?  Can you squeeze that paltry $1,000,000 and make your film look like it's got a real budget? It's a process that builds and builds over time.
We have to go back to what do you want to do and how hard are you willing to work to get it?  Most people see the glitz and glamour of the film industry but do not realize the passion and blood that go into most of these jobs.  Most actors starve, most film producers make fairly dismal wages and most film crews work their tails off and try to line up their next job before the current project ends so they can keep working through out the year.  If you like security and 9 to 5 work days – run the other direction.  
Written by Shane Kester